Steps to Take if You are Not Seriously Injured after a Motor Vehicle Accident
What is the most important thing to do after any collision?  The most surprising answer is for you to see a trauma physician for a complete and thorough examination to make sure you have no hidden injuries.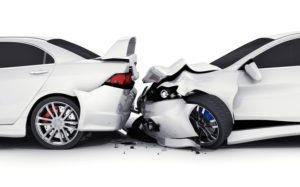 First, you are required by California law to:
Call the Police and 911 if Appropriate
Help Anyone Who is Injured
Exchange Information with Other Driver(s)
You'll also want to make sure to gather evidence including multiple photos of the scene as well as contact information for anyone who may have witnessed the action.
Always See a Physician within 48 Hours of Any Collision
When this is completed you should head to the urgent care, ER or a trauma rated physician for a complete physical within 24 to 48 hours of the accident.
Why should anyone involved in a car or vehicle crash seek immediate medical treatment after any collision?
It is quite natural for most people to begin to internally reassure yourself in the aftermath of an accident that you are "ok", that you are not injured.  It is not uncommon for injury victims to decline transportation to the hospital after an accident.  "It's just bumps and bruises," you tell yourself.  "I'll be ok."
That may be so, but after more than 40 years of experience working with injury victims I can tell you to immediately seek medical care or evaluation after an accident of any impact whatsoever.
The forces in an accident twist areas of your body in many directions in fractions of seconds.  While you may not have suffered broken bones, it is quite possible that your body has absorbed quite an impact and the results may not show up for weeks, or even months.
People who are walking around after an accident may find themselves unable to move at all within just a few weeks, as the soft tissue in their back and neck reacts to the stress and presents the victim with symptoms.
Many of the most common injuries after a motor vehicle accident take weeks or even months to show symptoms.
Don't take your apparent good fortune for granted.  It's better to be safe and get checked out.
Several Studies Have Proven The Need to See a Physician As Soon as Possible
A study recently presented to the American Pain Society-and several others performed over the course of the past few decades stress the most important thing to do after any collision is to seek prompt medical treatment. Failure to do seek a thorough medical examination within 24 to 48 hours of the accident could have dire consequences, including:
Denial of your (otherwise valid) personal injury claim
Worsening of whatever injuries had initially occurred
Development of additional injuries or complications
Longer recovery time
Need for additional or more invasive treatments
Significantly higher medical costs
Lost wages and productivity sacrificed for a longer recovery time
Development of chronic, widespread pain that can last years or even become permanent
Jeopardizing your legal right to compensation to cover medical expenses, lost wages, fair compensation for your injury and recovery and even property damage
Why is the most important thing to do after any collision is to seek prompt medical treatment?  This is especially important for difficult-to-diagnose injuries like ligament injuries, muscle tears, sprains and other so-called "soft tissue" injuries.  Many injuries to the back, neck or head can take weeks or even months before symptoms become evident.  Without both timely and effective treatment, symptoms of these injuries could linger for weeks, months or even years, and could, in some instances, become permanent.
Don't Make Any Statement to the Others at the Scene, to Insurance Adjusters or Post to Social Media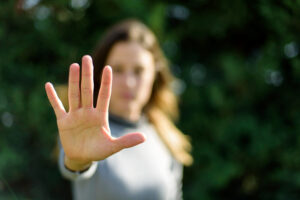 The next natural instinct is to reassure family, friends, co-workers and others that "I'm ok" after an accident.  This is not in your interest. And absolutely avoid any posts to social media or texts to friends or coworkers.  This is important evidence which can be used against you later by the insurance company.
They are looking for any reason to deny your valid personal injury claim.  The adjuster's argument will go something like this:
"You didn't even go to see a doctor after the accident.  You posted on social media and texted all your friends and family that you were ok after the accident.  Now, weeks later, you are having problems with your back and neck and you want to try to say it's from the car accident?"
They will deny your claim.  Legally at that point there isn't anything which can be done about it.
How Do You Handle the Insurance Adjuster?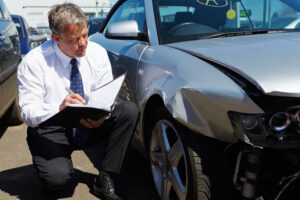 The short answer is you don't.  You contact us or call for a free consultation at 949-305-1400 to learn how the process works and what to do to protect your interests.
The adjuster and the insurance company have one motive and incentive: maximize their profit by reducing the amount they pay on your claim.  Every dollar they hold back from you goes straight to the bottom line profit of their business.
I know this for a fact.  I represented all of the major insurance carriers for the first 20 years of my career.  I know their motives, strategies and tactics.  This provides my clients with a significant advantage.
Don't make any statement.  Period.  Insurance adjusters are highly trained and skilled.  They will ask seemingly innocent questions like "can you just tell me in a few words about the accident?" or "are you hurt?"  These questions are not innocent and it is not in your interest to provide ANY information.
"What Rivers did for me is he handled everything.  He handled the doctors, he handled the insurance people and their attorneys, he handled the medical bills.  He handled everything!  Everything Rivers did for me leaves me with more to face this for the rest of my life." – Ana, Car Accident Injury Client
Rivers Morrell is an experienced and proven personal injury attorney based in Mission Viejo and Irvine for over 40 years. Serving all of Orange County, Los Angeles and the Inland Empire, we invite you to review the strong recommendations of former clients and the legal industry and contact us or call to speak with me personally for a free, private and confidential consultation at (949)305-1400.
There is no cost to you out of pocket for our representation as we work on a contingency fee basis.
or Call for a Free Consultation Today
The most important thing to do after any collision is to see a doctor within 24 to 48 hours and call our office to learn all you need to know about the process of managing insurance and your potential personal injury claim.