.....
We Represent Families throughout Southern California
When a loved one has died in an accident, it can have a significant effect on you and your family. No one expects the sudden loss of a beloved family member in a fatal accident, and your family deserves an experienced wrongful death attorney with the experience and expertise to hold responsible parties financially accountable for their actions.
While no amount of money can make up for the loss of a loved one, you can recover for that loss and the time you will miss spending with them. My office will manage all of the details and communications, freeing the family to focus on grieving their loss and comforting one another.
Rivers Morrell is an experienced and proven wrongful death and fatal accident attorney based in Mission Viejo and Irvine for over 40 years. Serving all of Orange County, Los Angeles and the Inland Empire, Mr. Morrell is highly respected by insurance companies, his clients, the legal industry and his peers alike.
or Call for a Free Consultation Today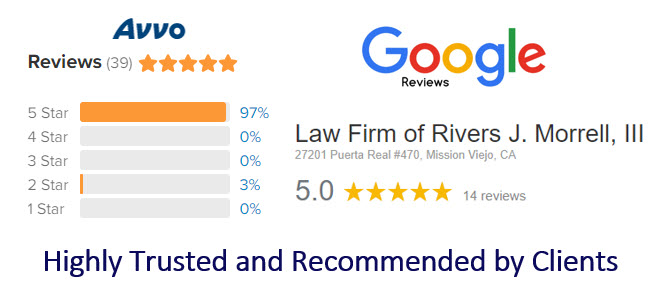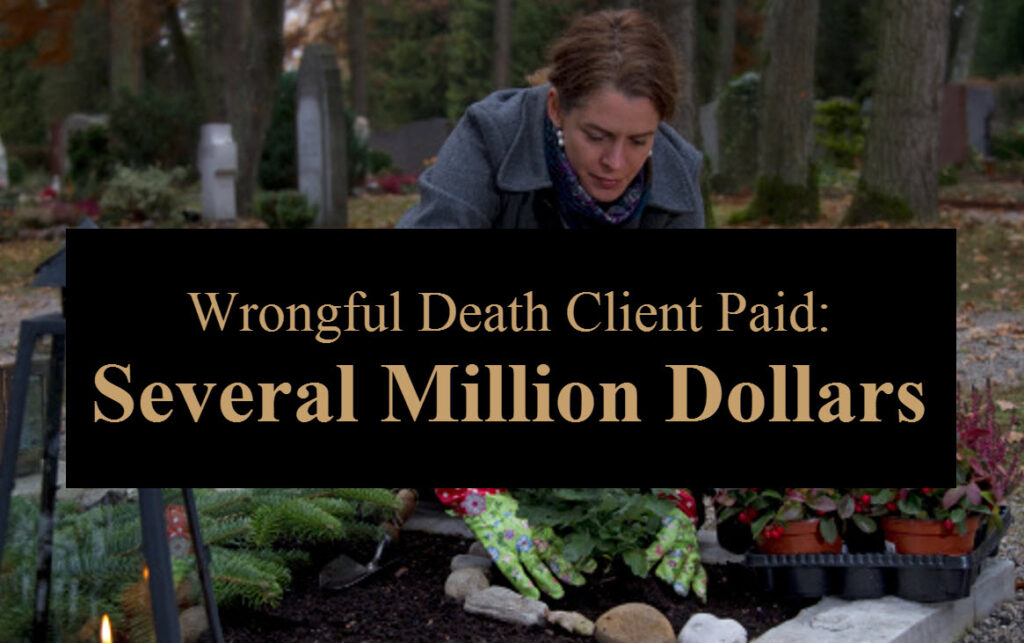 Nothing can or will ever replace your family member, however California wrongful death law understands the impact this loss will have upon your family, children and household.  Our laws provide compensation for the loss of the support, love, companionship and intimate relationship of a spouse, the loss of the parent/child relationship as well as the importance of the reliance your family may have had upon the income of your loved one.
We will handle all communications and issues surrounding your wrongful death action so that you and your family may focus on supporting one another through this most difficult of times.
For a wrongful death attorney with more than 40 years of experience in Orange County, turn to the Law Firm of Rivers J. Morrell, III.  In California, there is a limited time for the family to file a wrongful death lawsuit, so it is important to review the strong recommendations of our clients and the legal industry and contact us or call our offices for a complimentary and substantive consultation at (949) 305-1400.
I will help you to understand the law and how this process will work.  I will be with you and your family every step of the way.
Pursuing Justice For Your Loved One
With more than 40 years of experience in personal injury litigation and accidents involving fatality, attorney Rivers Morrell thoroughly understands the legal complexities of wrongful death cases.
To prepare effective cases, we investigate the cause of the wrongful death. Any number of incidents can cause wrongful death, including motor vehicle accidents, construction accidents, slip-and-falls, and nursing home abuse.
We look into factors such as whether the car accident was caused by reckless drunk driving or whether the fatality was a result of dangerous conditions on another's property or a failure to exercise safety precautions.
For the first half of his career, Rivers Morrell represented most of the major insurance carriers.  He knows how they think, and the strategies they employ to reduce the amount they pay for wrongful death settlements.  This experience, combined with his extensive successful trial work ensures that your family will receive the best possible outcome in your case.
Let Us Take Care Of The Details
We understand the immediate concerns your family faces. In many cases, when a family has lost someone who contributes to the family's finances, they may suddenly find themselves in financial distress. We will help manage your legal claim and help you look for other forms of income such as workers' compensation, life insurance, advances from insurance companies or lawsuit loans.
Nothing can replace what you've lost. We will help you do the only thing you can — seek justice by holding the wrongdoers accountable and making them pay financially.
Complimentary Consultation – No Cost to Your Family Out of Pocket
If your loved one was involved in a fatal accident in Orange County or Riverside County, our law firm can help. Contact us or for a free initial consultation, call our offices at (949) 305-1400.
There are no costs out of pocket to you or your family, as we work on a contingency fee basis. Our phones are answered after business hours and on weekends, and if you would prefer, we can come to visit with you.