Personal Injury Claim Valuation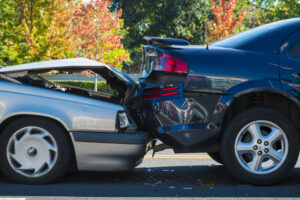 We are almost always asked: How Much is My Case Worth?
The short answer is: A Lot More than the Insurance Company is Offering.  Period.
It takes a substantial period of time before anyone can truly establish the amount of any insurance settlement or verdict which should result from injuries in a personal injury case.  One of the challenges in these cases that many insurance adjusters try to convince the victim that the value of a claim is established by the extent of the medical bills.  This is simply not true.
Case Example: Broken Ribs    Original Insurance Offer: $3,450    Settlement: $147,000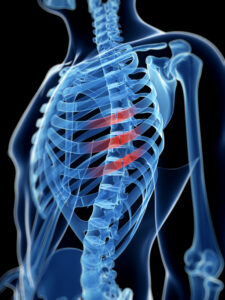 Many cases, such as broken ribs, simply don't require a lot of medical treatment or generate substantial medical bills.  In fact, broken ribs are often allowed to mend without being set and the primary prescription in these cases is plenty of rest and regular ice application.
However, the pain of broken ribs and recovery from this injury is terrible.  Our clients have often told us "it hurts to breathe, let alone move, get dressed, cough or even laugh."  Suffering broken ribs in a car accident will usually result in the patient missing a lot of work.  This can lead to significant lost wages.
If you suffer injuries in a Mission Viejo car accident due to someone else's negligence your past, their insurance coverage should cover part or all of your present and future medical bills as well as compensation for missing work and having to endure the process of suffering your injuries and recovery.
Rivers Morrell is an experienced and proven personal injury attorney based in Mission Viejo and Irvine for over 40 years. Serving all of Orange County, Los Angeles and the Inland Empire, Mr. Morrell is highly respected by insurance companies, his clients, the legal industry and his peers alike.
or Call for a Free Consultation Today
Pro tip: Don't Settle Your Personal Injury Insurance Claim Quickly or Without the Advice of an Experienced Mission Viejo Car Accident Attorney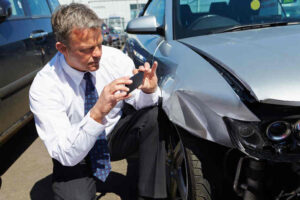 To answer the question "What is My Case Worth?" the most important thing to understand about the process of a personal injury claim is this: you have one single opportunity to settle your claim.  That settlement must include all of the costs you have incurred and will ever incur in the future.  It takes time for the nature and extent of your injuries to be known.  Some injuries take weeks or even months to present symptoms or to be fully and accurately diagnosed.  How much work will you miss now and in the future?  Will arthritis or other painful complications likely set in down the road?
The key isn't to settle your claim quickly.  The number one goal of the insurance company is to get you to accept the lowest amount possible for your claim as quickly as possible.  Settling a claim in a few weeks or months is a sure sign you have received far less than you are entitled to under California law.
What Compensation Should Be Included in a Comprehensive Personal Injury Claim Settlement?
You are entitled to recover compensation for all of your past, present and future medical bills associated with the accident as well as lost wages for time missed from work.  The insurance company must pay for any modifications required on your home, auto, office, etc. to accommodate permanent injuries.  Injuries often present additional complications down the road like arthritis or deteriorating usage.  How will you be compensated for the suffering you will endure in 10 years?  20 years?  30 years?   Finally, you are entitled to just compensation for having to endure your injuries and recover from them.
Contact an Experienced and Proven Personal Injury Attorney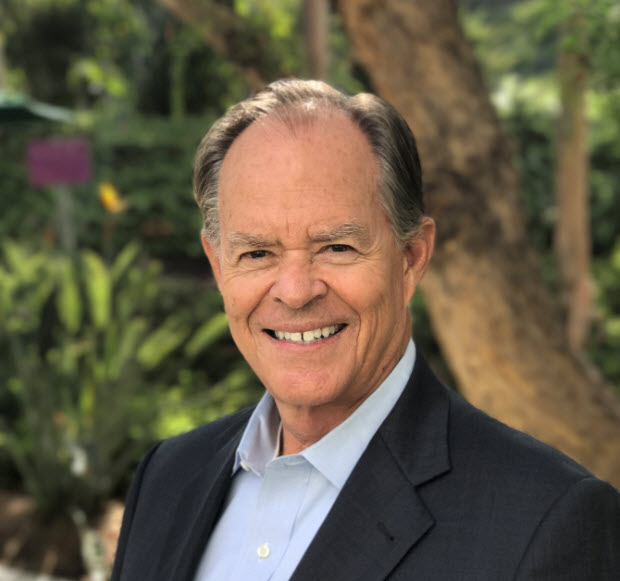 Have you been injured in a Motor Vehicle Accident in Orange County, Los Angeles or Riverside? Get answers to your questions such as "What is My Case Worth?" and "Do I Have a Case" and "Why Do I Need an Attorney?"
We invite you to review the strong recommendations of former clients and the legal industry and contact us or call to speak with me personally for a free, private and confidential consultation at (949)305-1400.
There is no cost to you out of pocket for our services as we work on a contingency fee basis. We answer our phones after business hours and on weekends.
Evening and weekend appointments are available on an as-needed basis. If you've been injured and can't make it into one of our offices, we will come to you.
What is My Case Worth?
The real answer: a lot more than the insurance company wants you to know or is willing to offer.