Nursing Home Injuries and Neglect In Orange County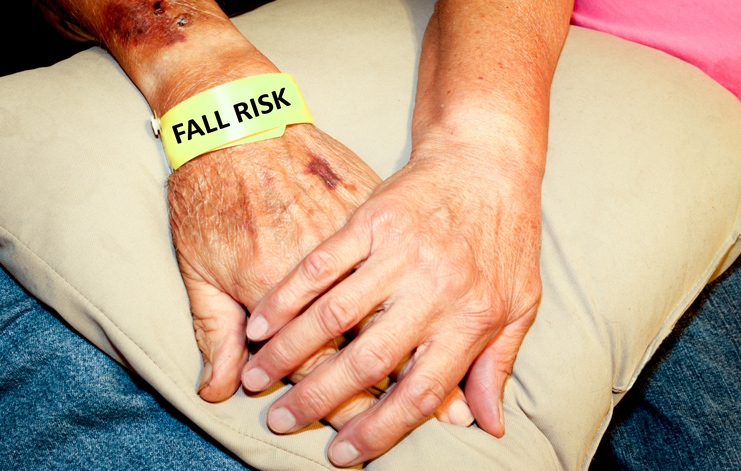 What is "elder abuse" in California, and how does a family respond to accidents and injuries in a nursing home or an extended care facility? While nursing home elder abuse covers a broad range of issues for senior citizens, at the Law Office of Rivers J. Morrell, III we focus on helping the families of those who suffer injuries or neglect in a nursing home, retirement community or other convalescent or long term care facility.
Does your loved one have a case?
How will we make a substantial difference in the outcome of your elder abuse, neglect or injury case?
3 Things You Need to Know About Nursing Home Injuries and Elder Abuse:
If your loved one has suffered a fall, injury or neglect in a nursing home or extended care facility it is absolutely possible to hold them financially accountable for your loved one's suffering and injuries.
California nursing homes and extended care facilities consistently fail to meet minimum staffing requirements.  This is the reason for many cases of injury, neglect and falls in what may seem to be a professional environment.
Rivers Morrell has more than 40 years of experience and successful trial verdicts in these cases.  It doesn't cost the family anything out of pocket as we provide a free, thorough consultation and work to hold responsible parties accountable while protecting your loved one's interests. We work on a contingency fee basis while we achieve a verdict or settlement in your case.
Get the straight answers you and your family deserve.  Rivers Morrell is an experienced and proven nursing home injury attorney based in Mission Viejo and Irvine for over 40 years. Serving all of Orange County, Los Angeles and the Inland Empire, Mr. Morrell is highly respected by insurance companies, his peers, the legal industry and his clients alike.
or Call for a Free Consultation Today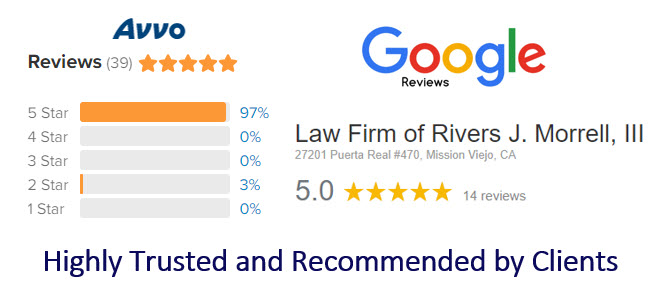 You and your family have done the best you can to find the best possible care for your parent or grandparent. The thought that they might suffer neglect, or fall and suffer injuries while in the care of the nursing home or facility is simply hard to imagine. There are two principal issues of concern: injury and neglect.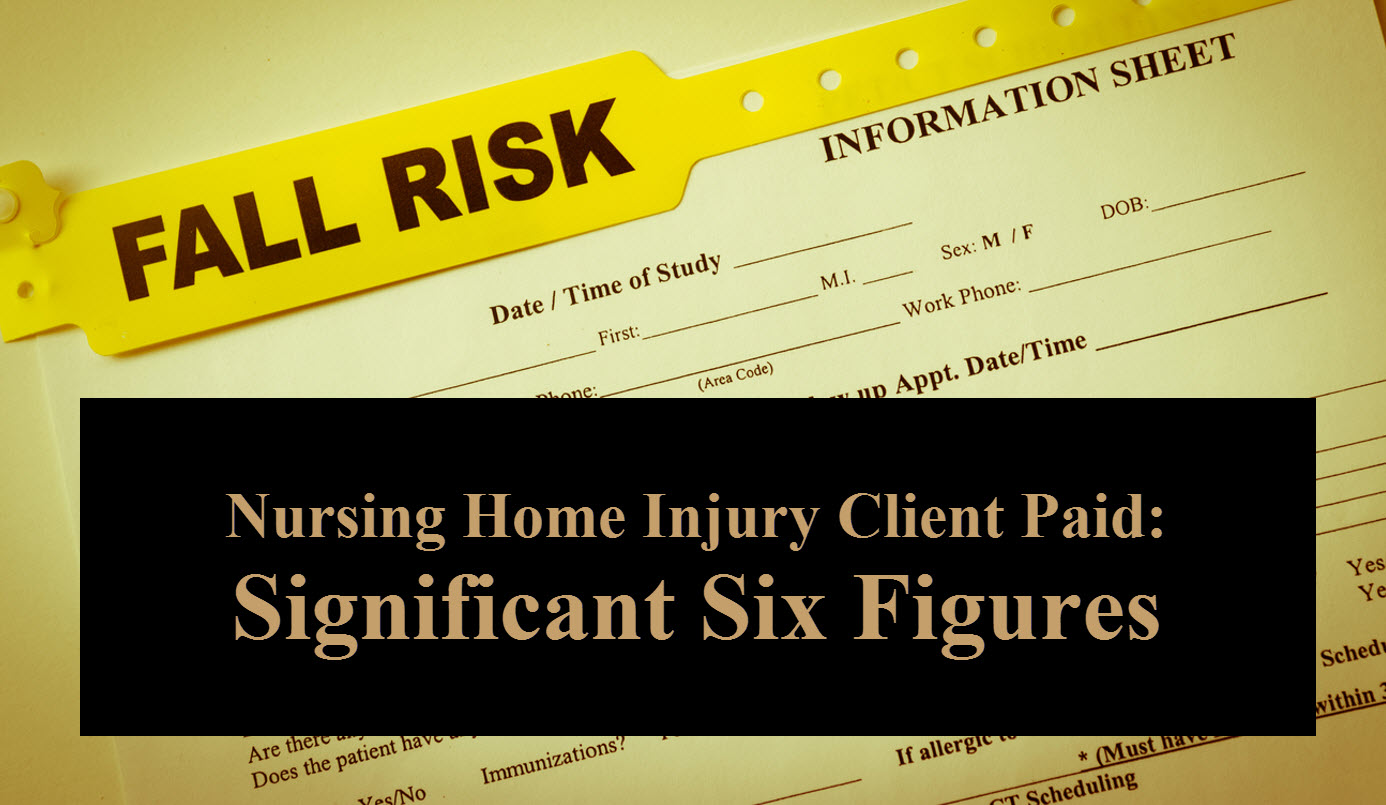 Injuries to Residents of Orange County Nursing Home and Senior Care Facilities
The Center for Disease Control (CDC) reports that many nursing home injuries go unreported, and most are actually preventable. Injuries often happen due to a variety of issues such as:
Improper supervision
Inadequate lighting, unsafe bed height and other premises related issues
Unsafe, uneven or slippery floors
The need to access the facilities without appropriate supervision
Changes in medication
Improper use of restraints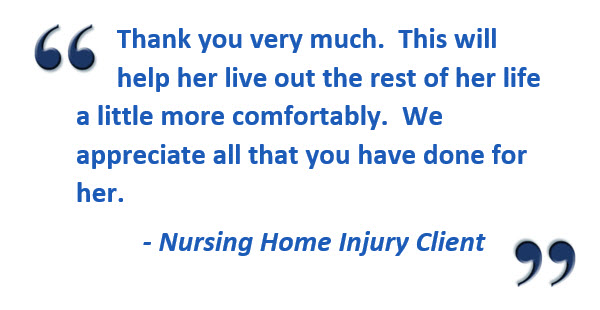 Many seniors who suffer a fall in a nursing home are unable to walk on their own, and this leads to questions about proper monitoring, and appropriate staffing to assist with natural rhythms throughout the day. Falls within a nursing home often lead to serious injuries including broken bones, fractured hips, as well as head injuries. The CDC reports almost 2,000 wrongful deaths each year in the US due to falls in nursing homes, leading to many nursing home elder abuse claims.
Laws Regarding Staffing Requirements and Standards of Care Should Prevent Neglect
Unfortunately, the reality is that many nursing homes in Anaheim, Irvine, and across Orange County are unable to attract and keep nurses and medical professionals to meet the staff to patient requirements established by California law. We entrust our loved ones to these homes so that they will receive the care we are unable to provide around the clock. It is deeply upsetting to realize that your parent or grandparent may be the victim of neglect. Common signs include:
Bedsores and pressure ulcers
Bruises, especially in patterns that suggest improper restraints
Broken personal items or torn clothing
The reluctance of the facility to allow your family to visit "unattended"
Unhealthy pallor, or sudden and substantial weight loss
Contact Experienced Nursing Home Elder Abuse and Injury Attorneys Serving Orange County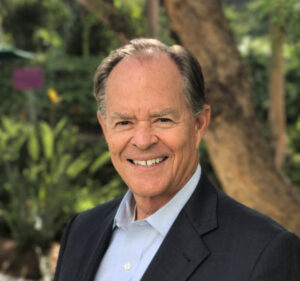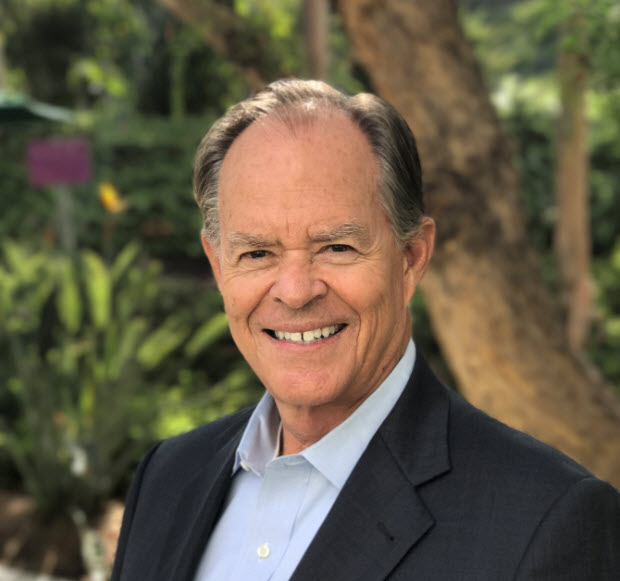 If your parent or grandparent is injured or suffers a fall in a nursing home, or if you suspect neglect we invite you to review the strong recommendations of our clients and the legal industry and call our office for a free and confidential consultation at (949)305-1400 or contact our office to schedule an appointment. We will discuss your concerns, all that has happened, and share the benefit of more than 40 years of experience in these types of injury cases and how our work together will help to protect your loved one and assist in their recovery.
There is no cost to you out of pocket for our representation as we work on a contingency fee basis.
Get Started!  Don't Wait.  Contact us today to get a FREE consultation.