Traumatic and Permanent Injury Lawyer Serving Anaheim CA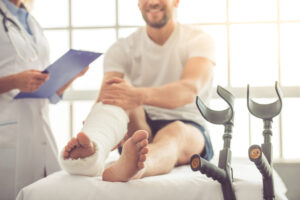 When you suffer serious injuries due to the fault of another person, you are entitled to recover compensation. Many clients require reimbursement for costly medical treatment. Depending on the scope of the injury, you might not be able to perform your job, which puts financial stress on you and your family. We will help you to recover lost wages, all future expenses you may face as well as fair compensation for having to endure your injuries and resulting recovery.
At The Law Firm of Rivers J. Morrell, III, we will evaluate your case for free and help you understand the impact of your injuries and how we work to ensure you obtain the best results possible. Our experienced serious injury attorney, Rivers Morrell, has more than 40 years of experience recognizing key legal issues with severe injury cases.  We invite you to review the strong recommendations of our clients and the legal industry.
"He is highly recommendable in my book. I appreciated all that he has done for me." – Brandi (client)
No matter what type of accident or mishap caused your injuries, we can help. We have achieved successful results for serious personal injury clients throughout the area injured in motor vehicle accidents, slip-and-falls, medical malpractice, work accidents and nursing home abuse. We can help you, too.

Serious Injuries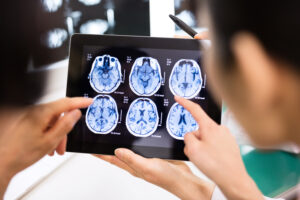 We have more than 40 years of experience helping the victims of serious personal injury accidents in cases involving injuries such as:
Serious personal injury cases involve substantial medical bills, lost wages, and in many cases a permanent injury resulting in changes to the victim's quality of life.  It may be necessary to ensure that long term medical care, therapy and modifications to the injured person's residence and vehicles are covered in the settlement or verdict associated with your case.
Free Consultation – Orange County and Riverside Serious Personal Injury Attorney
I have more than 40 years of experience in serious personal injury cases, and am prepared to put my skill and expertise to work in order to achieve the best possible outcome in your case.  I invite you to review the recommendations of my clients, my peers and the recognition of the legal industry.
If you have been seriously injured in an accident that was not your fault, turn to The Law Firm of Rivers J. Morrell, III. To schedule a free initial consultation, call for a free consultation at (949) 305-1400 or contact us online.
There are no lawyer fees unless there is a recovery. Phones are answered after business hours and on weekends. Evening and weekend appointments are available on an as-needed basis. If appropriate, we will come to you.