.....
Car Accident Injury Attorney Mission Viejo and Irvine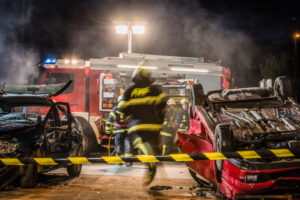 The trial and case experience of your car accident injury attorney will have a significant impact on the amount you will receive from the insurance company when you are injured in a car accident. Insurance companies offer the lowest amounts possible to settle a case and do not have your best interests in mind.
Rivers Morrell is an experienced and proven car accident injury attorney based in Mission Viejo and Irvine for over 40 years.  Serving all of Orange County, Los Angeles and the Inland Empire, Mr. Morrell is highly respected by insurance companies, his peers, the legal industry and his clients alike.
or Call for a Free Consultation Today 
How Can An Experienced Car Accident and Injury Attorney Make a Difference in Your Case?

How can an experienced car accident and injury attorney make a difference in your case?  Why does a successful trial record matter?
In a recent study, the Insurance Research Council or IRC found insurance payouts were significantly higher when the injured party was represented by an attorney as compared to those who negotiated their own settlement.
In fact, the insurance industry's own internal study showed those who were represented by an attorney received a settlement which was 40% more on average than those without an attorney.
Rivers Morrell works to ensure you receive a better outcome and substantially more money to cover your medical bills and recovery after a car accident resulting in injuries.
In addition, Rivers Morrell works to reduce the amount you will owe to medical providers and other injury related expenses.  In a recent case, Mr. Morrell successfully negotiated his client's medical bills down my more than six figures which substantially increased the amount the client was able to keep to offset future expenses.
The client was able to keep an additional six figure amount, hundreds of thousands of dollars, because of the hard work and representation of Rivers Morrell.
or Call for a Free Consultation Today 
The Importance of Your Attorney's Trial Experience in an Insurance Related Injury Claim
Many injured clients are surprised to learn the majority of injury attorneys have little to no trial experience.  Insurance companies are motivated by one thing: profit.  They maximize their profit by reducing the amount they pay for injury claims.  The fear of a jury trial is the leverage necessary to maximize the amount you receive for your injuries from an insurance company.  The insurance industry closely monitors every injury attorney.
They know the attorneys who are willing and able to put a case before a trial and win.  Rivers Morrell's proven trial experience and actual work with the insurance companies themselves lets them know he will not settle for less than the maximum amount his client should receive.  They know he will not settle your case for less than you deserve and if necessary he will take the insurance company before a jury to protect your interests.
or Call for a Free Consultation Today
There are many car accidents that result in injury here in Southern California every day.  If you were injured as a driver or passenger, or lost a loved one in a fatal auto accident in Southern California, make sure you have a proven, experienced attorney protecting your rights. The Law Firm of Rivers J. Morrell, III, has more than 40 years of experience providing the best representation to help you recover full compensation through skillful settlement negotiations or in a court of law, if trial becomes necessary.
There is no cost to you out of pocket as we work on a contingency fee basis, and you can speak with an experienced car accident injury lawyer for a free consultation by calling (949) 305-1400.  If you are too injured to visit our office we will come to you.
Car Accident Injury Lawyer In Mission Viejo, Irvine and Los Angeles
California courts look to a number of factors in determining whether a driver was negligent. Some examples include, but are not limited to:
Driving an automobile too fast or too slow
Reckless driving
Failing to drive on the right side of the road
Not signaling when turning
Texting or e-mailing while driving
Failing to obey traffic signs or signals
Failing to adapt his or her driving to weather or traffic conditions
Turning into the path of oncoming traffic
The most common location of car accidents resulting in injury in Southern California is at an intersection.  The resulting t-bone or side impact crashes do not provide occupants of a vehicle with the same amount of protection as they would have from a head-on or rear end impact.
In some cases, a car crash is caused by a defect in the automobile. If an automobile manufacturer creates a defective car part that causes injuries, the manufacturer may be held liable for damages. A mechanical failure may also be the result of negligent repairs to a vehicle. The auto repair shop or the individual who improperly repaired the automobile may be liable for injuries sustained.  This is why it is important to work with our experienced and proven car accident injury attorney serving Mission Viejo and Irvine and most of Southern California.  We have the experience, skill and expertise to identify all parties who are responsible for what has happened, and hold them financially accountable for your injuries.
or Call for a Free Consultation Today
What Should You Do After a Car Accident?
The two most important things to do after a car accident in Mission Viejo, Irvine, Orange County, Los Angeles or Riverside County is to see a physician or visit urgent care within 24 to 48 hours of the accident and seek the advice of an experienced car accident injury attorney serving Mission Viejo and Irvine.  It is important to visit an urgent care or your primary physician in the hours after an accident, even if you think you may have only suffered a few bumps or bruises.  The forces associated with a car accident are actually quite violent, and while you may walk away from the accident feeling shaken up but otherwise fine, serious symptoms can set in weeks and in some cases months later.  If you do not see a physician with 24 to 48 hours of the accident the insurance company will refuse to pay your claim, stating something to the effect of:
"You said you were fine after the accident.  You told your family, friends, co-workers and even social media that you were uninjured.  The symptoms you're describing must have come from some other injury and you are trying to blame it on the car accident."  Unfortunately, there will be no settlement and no ability to prove what happened to you in a court of law.
Contact Rivers Morrell for a free consultation at (949) 305-1400 to learn why it is important to see a doctor, and how best to ensure you are fairly and fully compensated for all that you have been through, as well as the injuries which may present in the next few weeks or months.
Investigating The Causes Of Your Collision
Rivers Morrell is a car accident injury attorney serving Mission Viejo and Irvine who can help you navigate through all the details of a car wreck. Our firm will investigate every possible contributing cause of a traffic collision to ensure that you will receive full compensation for your injuries. We utilize innovative techniques to present your case. When necessary, we employ the latest technology including accident reconstruction to present our client's case effectively to a jury.  We will walk you through the entire legal process so that you can focus on recovery.  Our clients appreciate our highly responsive and informative style.
Contact an Experienced Irvine and Mission Viejo Car Accident Attorney
Our legal team is led by Rivers Morrell who has more than 40 years of experience in car accidents and personal injury claims.  We provide sound advice and will gladly answer any questions you may have. For more information regarding Southern California auto accidents, contact our law office or call (949) 305-1400 for a free consultation and to speak to a car accident injury attorney serving Mission Viejo and Irvine as well as Orange County, Riverside County and Los Angeles.
Why Should You See A Doctor Within 48 Hours - Even if You Don't Seem Injured?
If you do not see a doctor for a thorough physical examination with 48 hours of a car accident the insurance company will almost always reject your personal injury claim. Many injuries do not present any symptoms for days or even weeks after the accident.
Why Shouldn't You Settle Your Injury Claim Quickly?
The insurance companies always press for a quick settlement. Many injury attorneys actually advertise how fast they settle their cases. In many injury cases you need to wait for all symptoms to fully present and long term complications (i.e. arthritis) to be medically documented. Settling too soon will substantially lower your actual settlement.
Can Our Injury Attorneys Actually Get You a Better Net Settlement?
In all of our cases the initial offer from the insurance company was substantially less than what our clients received. We work to negotiate your medical bills and ensure you have the most possible resources to recover fully. Most of our 6 and seven figure cases began with an offer in the low tens of thousands from the insurance company.
Will it Cost Me Anything to Seek Your Advice?
No. There is no cost for initial consultation and our clients do not have to pay anything out of pocket. We work on a contingency fee basis.