Irvine Car Accident Attorney with




More than 40 Years of Experience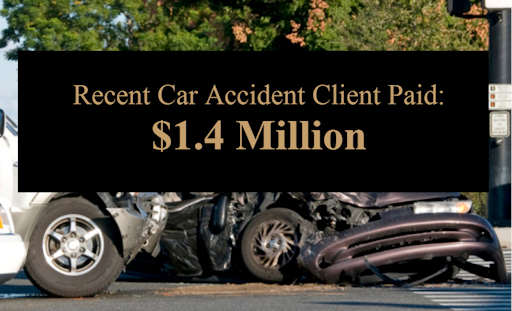 If you have been injured in a car accident in Irvine, California you are probably wondering:
What should I do after a car accident in Irvine?
Will I need an injury attorney?
How much is my personal injury claim really worth?  More than what insurance offers?
Most Important Things to Know If You Are Injured in a Car Accident:
You need to see a trauma physician within 24 to 48 hours of the accident, even if you think you are uninjured. (Many injuries actually take days or weeks to show any symptoms.) If not, the insurance company can and will deny your otherwise valid personal injury claim.
Do not speak with the insurance adjuster until you have spoken with Rivers Morrell.  Adjusters are highly trained interrogators who have one job: pay the absolute minimum possible on your personal injury claim.
Call Rivers Morrell, a personal injury attorney with more than 40 years of proven, successful experience for a free and substantive consultation at (949) 305-1400.
According to the IRS and the Insurance Research Institute itself those who are represented by an experienced personal injury attorney (like Rivers Morrell) will receive more than three times more than those without a lawyer.
My name is Rivers Morrell, and as an Irvine car accident attorney with more than 40 years of experience I can tell you the most important thing to do is to visit a physician for a thorough examination within 24 to 48 hours of the accident.  Many serious, long-term injuries will not present immediate symptoms.  It could take weeks or even months before you know the extent of your injuries and how it will affect your life.
You probably have a lot of questions.  I invite you to:
or Call for a Free Consultation Today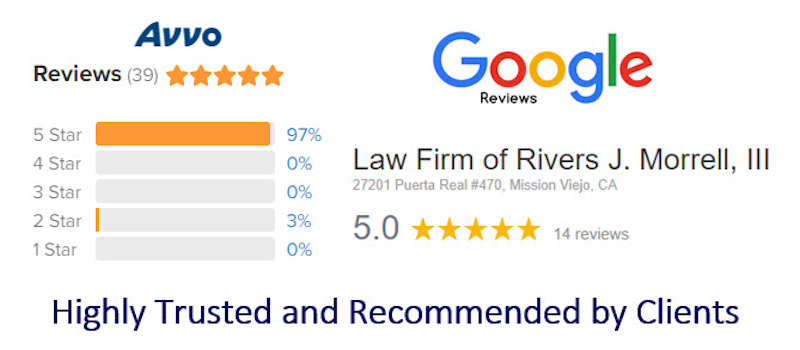 Don't Let the Insurance Company Rip You Off



The insurance adjuster in your case has one and only one goal: settle your case for the lowest amount possible.  Insurance companies always offer a much lower settlement than the full and fair compensation an injured party is entitled to under California law.
I know.  I worked for the car insurance companies for the first several years of my career. I know their tactics and how they work with 2 goals in mind:
Pay you the lowest amount possible
Protect the maximum amount of profit for their insurance company
This experience drove me to dedicate my work to represent those who were injured and to protect their legal rights and financial interests.  I work not only to hold insurance companies responsible to the extent of policy coverage, I work with medical providers to negotiate lower fees so that you are able to keep as much of your injury settlement as possible.  This provides the maximum amount of money for you to recover from your injuries and move forward with your life.
It is important to understand you only have one chance to resolve your personal injury claim.  The resulting
settlement or verdict
must cover all your past, present and future medical expenses, physical therapy, time missed from work as well as compensation for having to endure your injuries and the resulting recovery.
or Call for a Free Consultation Today
Experienced Irvine Car Accident and Injury Lawyer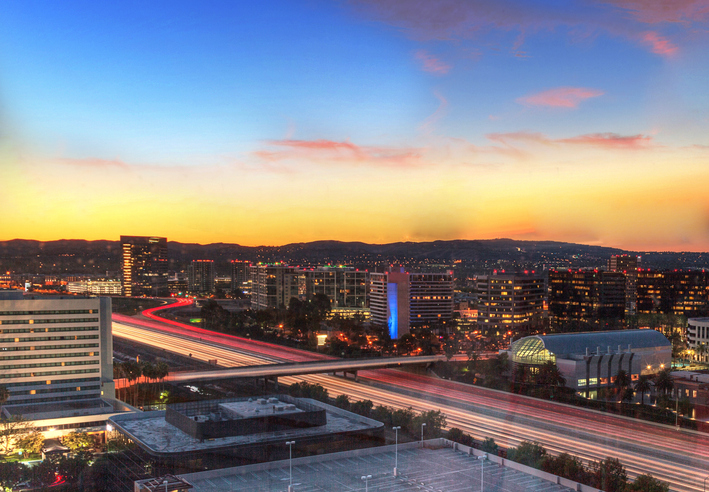 Irvine is a sprawling affluent community that is home to research parks and universities, shopping and entertainment and commercial buildings. The beautiful weather means our residents are out and about, and the addition of heavy pedestrian traffic and bicyclists only complicates matters for Irvine drivers.
Most serious car accidents happen on the freeways, or at intersections throughout the city. There are times of the day where the sun plays a role in visibility making it harder to see traffic lights or control devices.
Irvine California is home to some of the busiest freeways in the nation, and the combination of volume and speed differential leads to many car accidents each year.
According to the CHP, Irvine drivers and their passengers suffer more than a thousand injuries each year as they travel on the I-5 and I-405 interstates, as well as the 73 toll road and the 133 highway.
Truck and commercial traffic adds to the congestion as well as the danger as pockets of speed expand and collapse. Trucks have a much harder time coming to a stop, and the resulting accidents can cause severe injuries and in some cases result in fatal outcomes. What should you do if you are involved in an Irvine car accident resulting in injury?
Additional Car Accident Information:
It is important not to post to social media or speak with an insurance representative before contacting our office. It is also important to see a trauma doctor within 24 to 48 hours of any collision, even if you think you are uninjured. If you do not see a doctor for a thorough examination within 48 hours of the collision you will not be able to file a valid, enforceable injury claim.  The insurance company will reject it saying "you didn't even see a doctor after the accident.  You can't prove your injuries are the result of the accident."  
Passengers always have a claim in an injury accident.
You may have been injured by a distracted driver using their cell phone, a DUI driver or in a hit and run accident.  The primary source of recovery is the insurance of the person responsible for the accident.  If they are not insured, carry the state minimum or cannot be identified (as in a hit and run scenario) we can pursue an "Uninsured/Under-Insured Motorist" claim with your own insurance carrier.
Serving Cities Throughout Orange County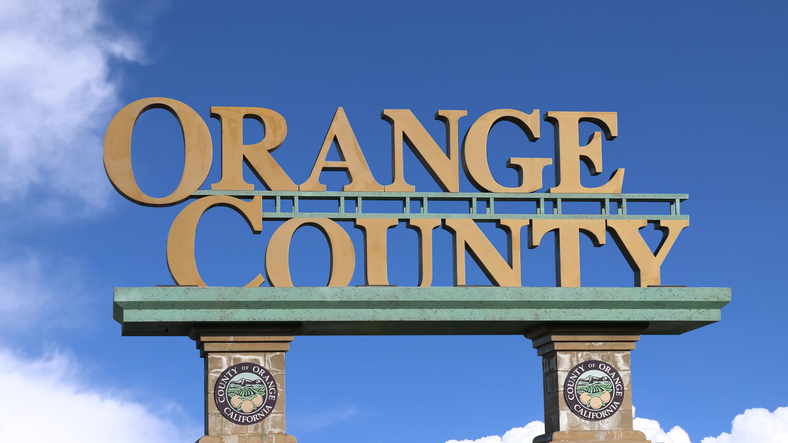 Aliso Viejo and Laguna Hills Injury Lawyer
Dana Point Car Accidents
Huntington Beach Injury Attorney
San Clemente and San Juan Capistrano Injury
Santa Ana Car Accidents
Rear End and Side Impact Crashes Can Result in Serious Injuries
The most common car accidents involve rear end collisions, or side impacts also known as "T-bone" accidents. Drivers and their passengers may be sitting at a light or may have slowed in traffic only to be run into from behind by a motorist who is not paying attention or distracted by cell phone usage. The resulting injuries to the head, neck and spine as well as legs that hit the dashboard can include:
Fractures of the Arms or Legs
Side impact crashes can result in much more serious and often life-threatening injury. Most vehicles are not as protected from the side, and a collision at speed can result in catastrophic injury leading to permanent paralysis or in fatal accidents a wrongful death.
What Should You Do After a Car Accident?
The first and most important thing to do after any motor vehicle accident is to see a physician within 24 to 48 hours of the accident – even if you don't believe you have suffered any injury.  There are many injuries which can take a few weeks or a few months to present symptoms.  You may feel just fine in the immediate aftermath of an accident, and three weeks later you are unable to get out of bed or go to work.  The forces associated with any Irvine car, truck or motorcycle accident are quite severe.  The human body thrashes quickly in multiple directions during the course of an impact resulting in damage to ligaments, tendons, muscles and supportive tissues in the body.
One example is the damage done to the discs which protect the vertebrae in your neck and back.  Small tears occur in these discs during many accidents, but may take several weeks before fluids leak out of the disc resulting in damage to the nerves in and around the spinal column and pain resulting from the vertebrae grinding against one another.  If you do not see a physician immediately after the accident the insurance company will not pay your claim when symptoms arise down the road.  They will claim "you told everyone you were ok, and you didn't even need to see a doctor after the accident.  These symptoms are related to some other injury you've sustained since the accident."
There is no down side to seeing your doctor or visiting an urgent care in the hours after an accident, however there is substantial risk if you do not seek medical attention.
or Call for a Free Consultation Today
Attorneys Are Not All Alike
What should you look for in an Irvine car accident attorney and how does our trial experience affect your injury claim? Insurance companies keep close records on how each unique attorney handles their cases, and if they have successfully taken cases through to verdict.
There are some injury attorneys who are known for settling every case for much lower amounts than the case is worth. You want to make sure that your attorney has extensive trial experience, as well as a first hand knowledge of the insurance industry and their strategies in these cases.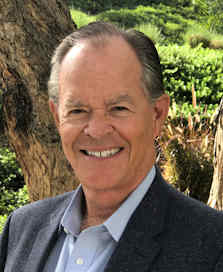 My name is Rivers J. Morrell, III and as an experienced Irvine car accident attorney I have helped the residents of and visitors to Irvine and all of Southern California for over 40 years. I have taken numerous cases to trial and have a strong record of success with car accident and injury cases. My office in Irvine is conveniently located at 1920 Main Street Suite 1000, right off the 405 at MacArthur Blvd and Main Street, near the John Wayne airport.
I worked with the major insurance carriers during the first 20 years of my career, and I know their objectives and strategies. Their sole purpose is to pay the absolute lowest amount on each and every claim.
My sole purpose is to hold responsible parties accountable and to get you every possible amount to which you are entitled.
Injuries are quite expensive and are a major challenge and interruption in life. You are forced to recover from this unexpected event, while losing money from missing work as well as dealing with the pile of medical expenses that are adding up. You are forced to carry the burden of the pain and discomfort until your wounds are healed and your body is returned to health. I can help you with all of that.
Contact an Experienced Irvine Car Accident Attorney
If you or a loved one have been injured in a motor vehicle accident you need an experienced Irvine car accident attorney to ensure you receive the best possible outcome in your case.   I invite you to review the recommendations of our clients, our peers and the legal industry and contact me personally or call and speak with me for a free consultation at (949)305-1400. You will speak with me personally, and I will work with you to hold responsible parties accountable for what has happened to you. You can entrust your case to me knowing that I am an experienced Irvine car accident attorney and I will handle every detail so that you can focus on healing, recovering from what has happened and moving forward with your life.