Do I Have a Valid Personal Injury Claim?

We are often asked Do I have a case regarding a personal injury claim.  Generally speaking, if you are injured in any manner due in any part to the fault or negligence of another person, company or business you definitely have the grounds for a personal injury claim.  The answer to your question of "Do I have a case" is actually much more legally complex.
The three elements which are required for a successful personal injury claim are:
Injury due to the negligence of another
Insurance coverage or substantial financial assets
Evidence of the injury event and documentation of all past, present and future financial damages associated with the personal injury claim.
It is important to contact an experienced and proven personal injury attorney as soon as possible after your accident.  My name is Rivers Morrell and after more than 40 years of experience as a personal injury and trial attorney I can immediately tell you:
Many people don't even realize they have been injured – you may have felt a bit shaken up after the collision but many people falsely assume they aren't injured.  Many injuries take weeks or months to present injuries.  This is why it is so important to see a trauma physician for a checkup within 24 to 48 hours of any motor vehicle collision.
The insurance company/companies responsible for your claim have one goal: get you to take the lowest possible amount possible.  In almost every case I have handled in 40+ years in this business the first offer of the insurance company is a fraction of what they actually owe you and wind up paying if we represent you.
Call to speak with me now for a free and substantive consultation at (949)305-1400.  I will answer all of your questions and provide sound counsel which will help to protect you, protect your health, protect your case and its value and most of all prepare you for what to expect and how this works.
I invite you to review the strong recommendations of former clients and the legal industry and contact us or call to speak with me personally for a free, private and confidential consultation at (949)305-1400.
or Call for a Free Consultation Today
 There is no cost to you out of pocket for our representation as we work on a contingency fee basis.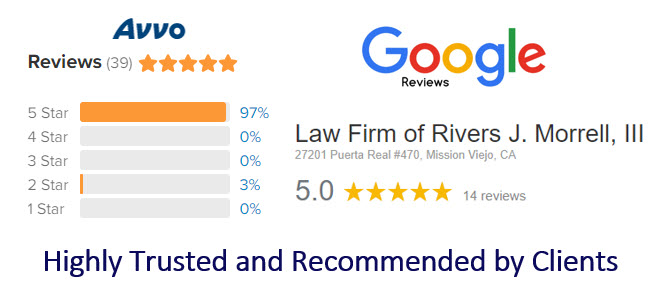 What Compensation Should Be Provided for My Injuries?
A person with a valid personal injury case may recover financial damages associated with their injury, including but not limited to:
Past, present and future medical bills
Lost wages due to missed work
Compensation for having to endure the pain of injury and the suffering associated with recovery
"Life Care" compensation when it is no longer possible to do the same work, or when substantial ongoing treatment, medication and/or therapy will be required for the foreseeable future
Modifications to a home, vehicles and work environment based upon permanent injury
Property damage to their own vehicle
However, the insurance company will always make a low offer in order to get you to settle your case for the lowest possible amount possible.  This is why you need an experienced and proven personal injury trial attorney.
Hit and Run or Low/No Insurance Coverage for the Driver at Fault?
One of the primary factors associated with any personal injury claim is the presence of substantial insurance coverage.  You may be surprised this doesn't only apply to the insurance coverage of the person(s) responsible for your injuries.  In many cases the question of Do I have a case may actually depend upon your own automobile insurance coverage.
The primary source of financial recovery in any personal injury claim is insurance.  The viability of a any personal injury case comes down, in part, to the insurance of the individual(s) at fault, as well as the Uninsured Motorist/UnderInsured Motorist or UM/UIM coverage of the injured party.
If the responsible party is only covered by California's minimum insurance requirement ($15,000 bodily injury per person, $30,000 for all injured persons in a single accident) it is quite easy to see why these amounts are usually no where near enough to cover all of the genuine expenses and financial damages of a personal injury claim.
Maximize your UM/UIM Automobile Insurance Amounts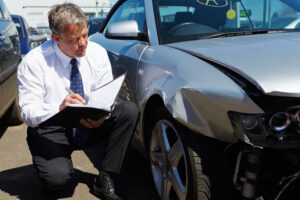 That is where the UM/UIM coverage of your own automobile insurance comes into consideration.  Contact your auto insurance provider and ask your agent or representative about maximizing UM/UIM coverage.   This is one of the most affordable and valuable forms of insurance you can purchase.
This important component of your automobile insurance provides additional coverage to make up the difference between the financial damages you've been forced to endure and the minimal amount of insurance coverage (or complete lack of insurance) carried by those who are responsible for your injuries.
The Law Firm of Rivers Morrell highly recommends all Californians to maximize the UM/UIM portion of their automobile insurance policy as there is often not enough insurance to cover the financial damages associated with a personal injury claim.
Contact a Personal Injury Attorney with more than 40 Years of Experience to Learn If You Have a Case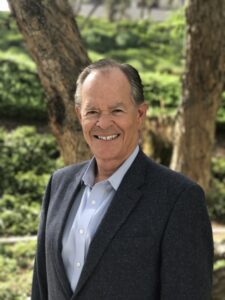 Want to know if you have a case and How Much Your Case is Worth? The fastest way to get an answer to the question Do I have a case? or How much is my case worth? is to contact us or call 949-305-1400 to speak with Rivers personally for a free consultation.
It won't cost you anything to get the answers to all of your questions and important sound advice on how to protect your interests.  The ability to make your case rests with the experience, trial skill and resources of the personal injury attorney who represents you.  There is no cost to you out of pocket when we take your case as we work on a contingency fee basis.
Get the right answers to all of your questions from a proven Southern California personal injury attorney with more than 40 years of experience.