Representing People Injured in Hit-And-Run Accidents Anywhere in Southern California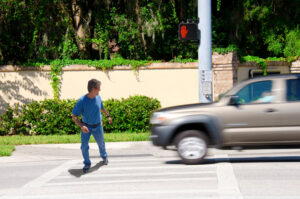 People injured in hit and run accidents often wonder what options are available to seek monetary recovery for medical treatment, lost earnings and other financial damages resulting from the accident. You do not know who hit you and may have only a vague hope of giving the police a description of the vehicle and driver.
You have options. If you have uninsured motorist coverage, this allows you to file a claim with or against your own insurance company. Learn more about your options from an experienced personal injury attorney with more than 40 years of experience who has handled numerous hit and run accident cases.
Rivers Morrell is an experienced and proven hit and run injury attorney based in Mission Viejo and Irvine for over 40 years. Serving all of Orange County, Los Angeles and the Inland Empire, Mr. Morrell is highly respected by insurance companies, his peers, the legal industry and his clients alike.
or Call for a Free Consultation Today
Assisting Orange County Accident Victims With Uninsured Motorist Claims
An unknown, or hit-and-run driver, is covered by your own automobile insurance under uninsured motorist (UM) for these purposes of filing a claim. Uninsured motorist coverage is not required, but it is an option to consider if you were a motorist, bicyclist or pedestrian injured in a hit-and-run.
When a UM claim is filed against your own insurance company, the claim is then handled outside of the traditional court system. It is decided by an agreed-upon arbitrator, without a judge or a jury. In general, there is no right to an appeal. However, the process is much less expensive and faster.  You will only have one opportunity to resolve your case and this is why you need the help of our experienced personal injury attorneys.
Helping Clients Avoid Legal Pitfalls
Too often car accident victims will contact our office after they have already given a statement to their insurance company, and told the adjuster that there was no contact, when in fact there was. Because no contact accidents are not covered by uninsured motorist claims, these victims are left without relief.
If you have been involved in any accident as a pedestrian it is important to seek a thorough medical examination within 24 to 48 hours of the incident, even if you don't believe you are seriously injured.  Many injuries can take days or even weeks to present symptoms.  If you don't see a physician within 48 hours of the accident the insurance company can reject and otherwise valid personal injury claim.
Hit-and-run accident victims should consult with an attorney as early as possible, so as to avoid the pitfalls that prevent the recovery that they are entitled to receive.
No Legal Fees Unless You Recover
For a skilled, experienced and knowledgeable hit and run injury lawyer we invite you to review the strong recommendations of our clients and the legal industry and  contact the Law Firm of Rivers Morrell, or call to speak with us personally at (949)305-1400 for a free consultation.
There are no lawyer fees for our clients out of pocket as we work on a contingency fee basis. Phones are answered after business hours and on weekends. Evening and weekend appointments are available on an as-needed basis. If appropriate, we will come to you.
[sc_fs_multi_faq headline-0="h2″ question-0="Who pays for injuries in a hit and run accident?" answer-0="If the responsible driver cannot be identified the Uninsured Motorist portion of your own automobile insurance will provide financial recovery. " image-0="" headline-1="h2″ question-1="Why do you need an attorney to file an uninsured motorist claim with your own insurance company?" answer-1="Many of our clients have been surprised by how they have been treated by their own insurance companies when they call about uninsured motorist claims. The bottom line is still the same: the insurance company wants to pay the lowest amount possible to settle your claim." image-1="" headline-2="h2″ question-2="Why must I see a doctor within 48 hours of the accident?" answer-2="If you don't see a doctor within 48 hours of the accident the responsible insurance company will reject your otherwise valid injury claim." image-2="" headline-3="h2″ question-3="Why should I see a doctor even if I think I'm uninjured?" answer-3="Many injuries won't present any actual symptoms for days and even weeks after the accident. If you've been involved in any impact, regardless of speed you need to see a qualified trauma physician within 48 hours." image-3="" count="4″ html="true" css_class=""]