California Wrongful Death Lawyer Handling a Fatal Pedestrian Accident Case
A fatal pedestrian accident case requires an experienced, proven personal injury attorney.  When a pedestrian loses their life in a collision with a car, truck, motorcycle or another motor vehicle in California, it is a traumatic and overwhelming experience for the surviving family and friends. Cases that involve a pedestrian killed by the negligence of a vehicle driver are considered "wrongful death" cases, as the person was wrongfully killed by the careless and negligent actions of another.
It doesn't matter if the accident occurred in a beach or coastal community such as San Clemente or Laguna Beach, or in a major Orange County city such as Irvine, Anaheim or Santa Ana.  This law extends to skateboarders, parents with strollers, and people on rollerblades or roller skates, hand scooters, as well as any conveyance that assists a person with a handicap, including wheel chairs, tricycles and quadricycles, or walkers.  Pedestrians are clearly protected by California law, and I wish to help.
My name is Rivers Morrell and after more than 40 years of experience I understand the impact that the wrongful death of a loved one can have on a family. If your family is grieving after a fatal pedestrian accident, you have my deepest sympathies and understanding. I have worked with many families over the years who have lost a loved one, and protected their legal and financial rights throughout their wrongful death actions.
I understand the emotional impact this has had upon your family, and the last thing you should have to worry about are legal and financial issues. However, California law places strict time limits (known as a statute of limitation) on how quickly these cases must be filed. Time is of the essence. It is important to investigate the accident scene to preserve valuable evidence, as well as police and witness reports while events are still clear in their mind.
I will aggressively pursue every possible avenue to ensure that justice is served and that negligent parties are held responsible for their actions. My goal is to give you the confidence and peace of mind to know that your case is being effectively managed by an experienced and proven attorney with more than 40 years of experience in wrongful death and fatal pedestrian accident cases, so that you may focus on grieving and helping the family to recover from this tragic event.
Accident Reconstruction and Trial Preparation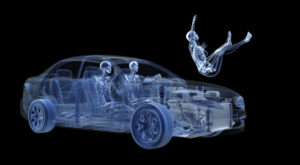 These cases often require extensive investigation and accident reconstruction. It might help to review a few of the accident reconstruction videos I have helped to prepare for previous successful cases. I am almost always pursuing insurance companies that may not wish to provide full compensation to you and your family for your loved one's loss.
It is important for them to understand that they are faced with an experienced wrongful death trial attorney with a successful track record of verdicts in these types of cases. In the beginning of my career, I often worked to defend insurance companies in these matters, and I am well-aware of all of the strategies and tactics they employ to defer or minimize their exposure.
It is also important that the insurance company understands that I am prepared to take your case all the way through a trial to hold them responsible, and to ensure that your family receives just compensation. Successful trial experience has a substantial impact on the likelihood of a successful negotiation or outcome in your case.
Trust Your Case to Me, a San Clemente, Fullerton and Orange County Wrongful Death Attorney
To learn more about how my firm handles fatal pedestrian accidents and other personal injury matters, I invite you to review the strong recommendations of our clients and the legal industry and  contact us online or call (949)305-1400 to speak with me personally for a free consultation.  There is no cost to you or your family out of pocket as we work on a contingency fee basis.