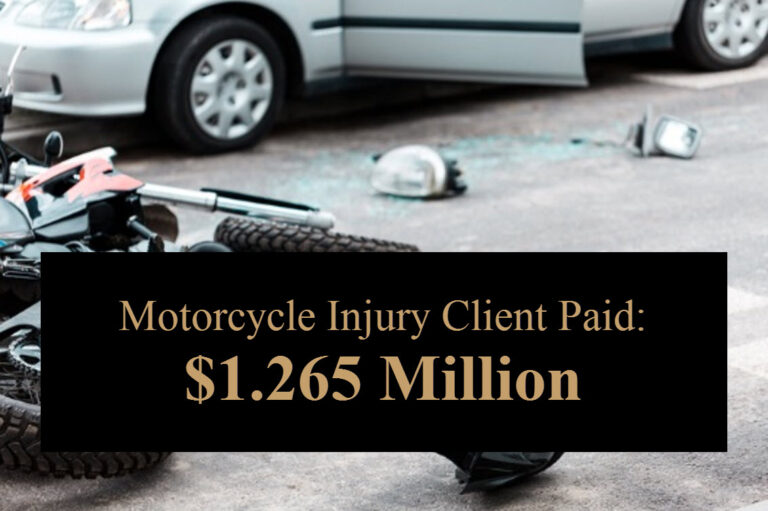 Here are some of our recent motorcycle injury verdicts and settlements:
Motorcycle Injury:
$1.265 Million
Rivers Morrell represented a motorcyclist who was seriously injured when a car pulled out in front of him. He ran into the side of the vehicle resulting in several broken bones and internal injuries, hardware in his wrist and leg and a future hip replacement. Our law firm secured a $1.265 million settlement to cover medical expenses, lost wages, pain and suffering and future medical costs.
Motorcycle Accident, Fractured Ankle:
6 figures
This was a case where the client was operating a motorcycle, getting ready to turn into a gas station. We claimed that the defendant made a lane change into our client. The defense claimed that we tried to pass the defendant without giving proper notice, and in an area where the motorcycle should not have been, and that the client failed to see the turn signal of the defendant. As a result of the accident, the client received a fractured ankle, that required surgery, with hardware.