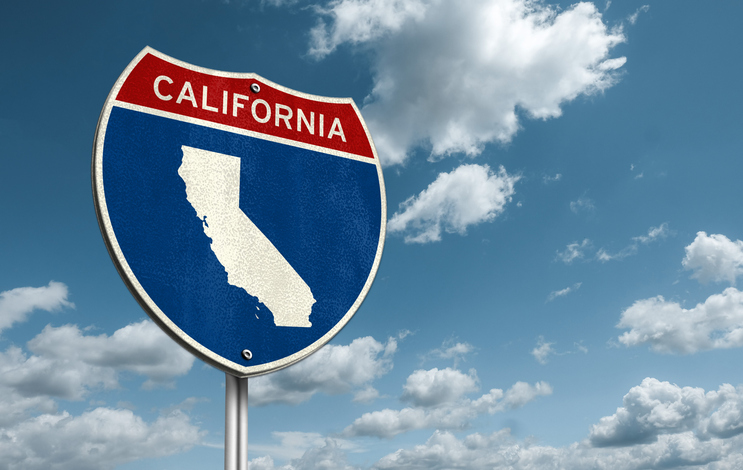 Serving All of California
The Law Firm of Rivers Morrell manages cases throughout the State of California.  We are often able to manage cases in other states across the United States.  Draw on more than four decades of proven experience and trial success as well as the strong recommendations of former clients and the legal industry alike.
LA STD Lawyer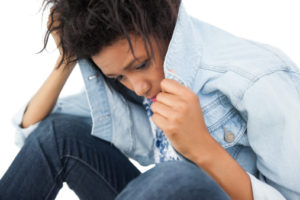 It is a civil code violation in California to knowingly expose an intimate partner to HIV or the AIDS virus without warning them in advance of contact that you are a carrier of a
Sexually Transmitted Disease (STD)
and specifically HIV/AIDS. There have been several well documented cases in the news recently of Celebrities transmitting HIV / AIDS. HIV/AIDS is a serious and potentially life-threatening disease, requiring extensive medical care and costly medication. Learning you were exposed to the disease and ultimately received it from a person of financial substance is a tremendous shock. If you received HIV AIDS from a person of financial substance without warning you should learn more about a civil (financial) recovery to provide compensation for all of your past, present and future medical expenses, medications, counseling and support as well as the impact this will have on your life. My name is Rivers Morrell and I have
more than 40 years
of proven experience and success in cases like yours.  If you were
transmitted an STD
by a celebrity, athlete, business owner, professional, executive, clergy or any other substantial individual, I can help. Helping my clients to move from a place of hopelessness to a place of empowerment is one of the most important and fulfilling aspects of my work as an STD transmission civil attorney.  My clients enjoy the easy, direct access to me through texts, emails and cell phone calls – or a visit to my offices.  They appreciate the manner with which I protect their dignity and privacy, while resolving their case to provide the financial resources needed to manage the impact of herpes and move forward positively with their life. I invite you to review the
strong recommendations of our clients
and the
legal industry
as well as the
successful verdicts and settlements
I have achieved at trial on behalf of my clients, and
or Call for a Free, Private and Confidential Consultation Today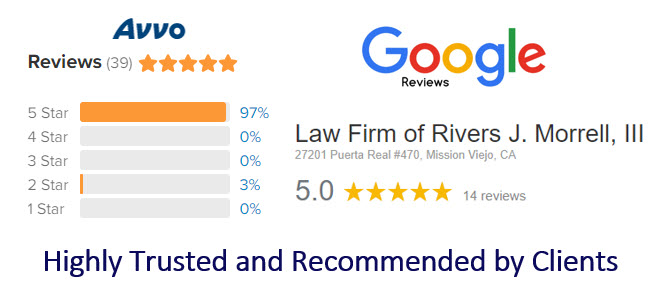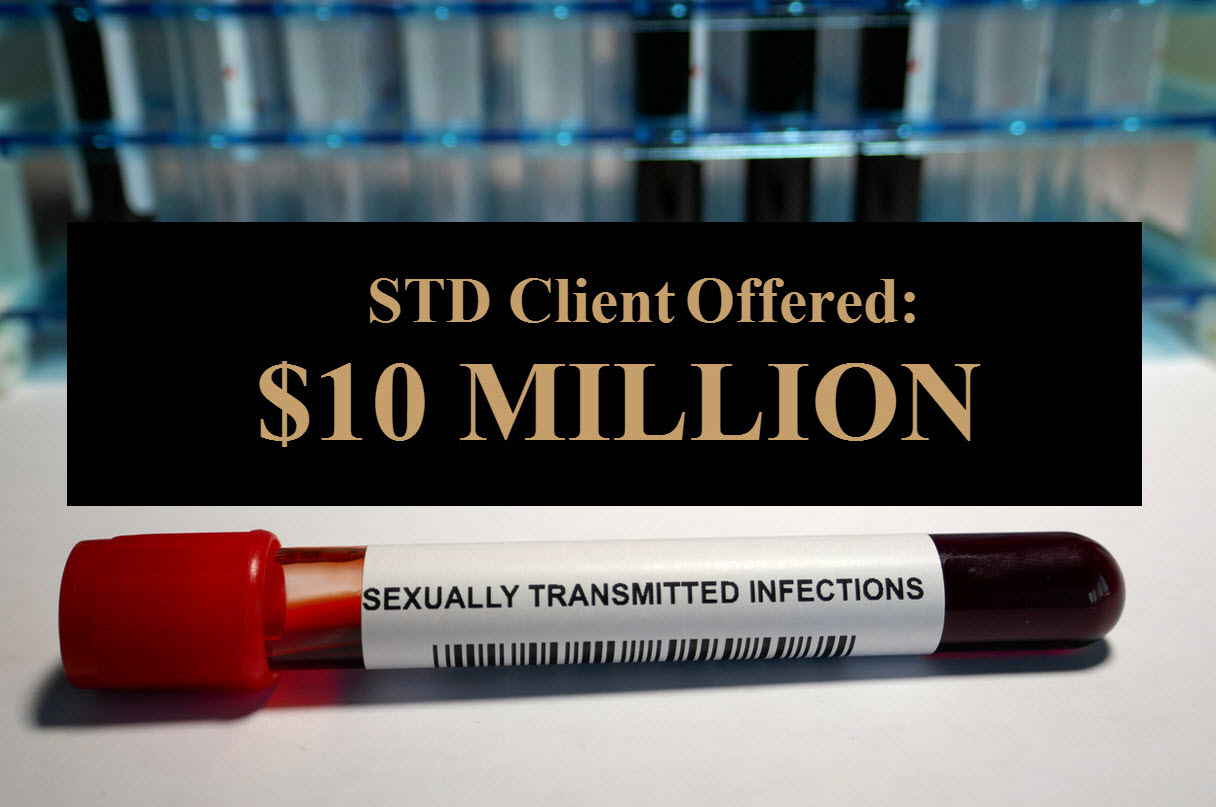 My name is Rivers Morrell, and after more than 40 years of service as an injury attorney here in LA and Southern California I can tell you there is hope for those who receive an
STD without warning
such as HIV or AIDS from a person of financial means. I have helped many STD victims to hold the person who infected them financially accountable for transmitting diseases such as
Herpes
,
HPV
and HIV / AIDS. These cases do require the partner who transmitted HIV/AIDS to be financially substantive. This allows you to recover financially for all of the medical treatment you will require, the cost of medications as well as emotional counseling and the shock and fear you have been forced to endure.
Hear From Two Actual Clients About Their Journey Through STD Transmission
These are genuine real life clients (not actors) who wanted to share their stories to help others who are facing questions regarding STD transmission, and why it is important to seek help:
Here in Los Angeles you may be exposed to HIV/AIDS by many people in positions of financial power including: • Celebrities • TV, Radio and Movie Personalities • Professional Athletes • Studio Executives • Professionals such as Doctors, Lawyers, Engineers or Architects • Business Owners • Investment Bankers If you have received HIV / AIDS from a person of substance in LA I will help you to hold them responsible and financially accountable to ensure you have the resources required to treat and manage things going forward.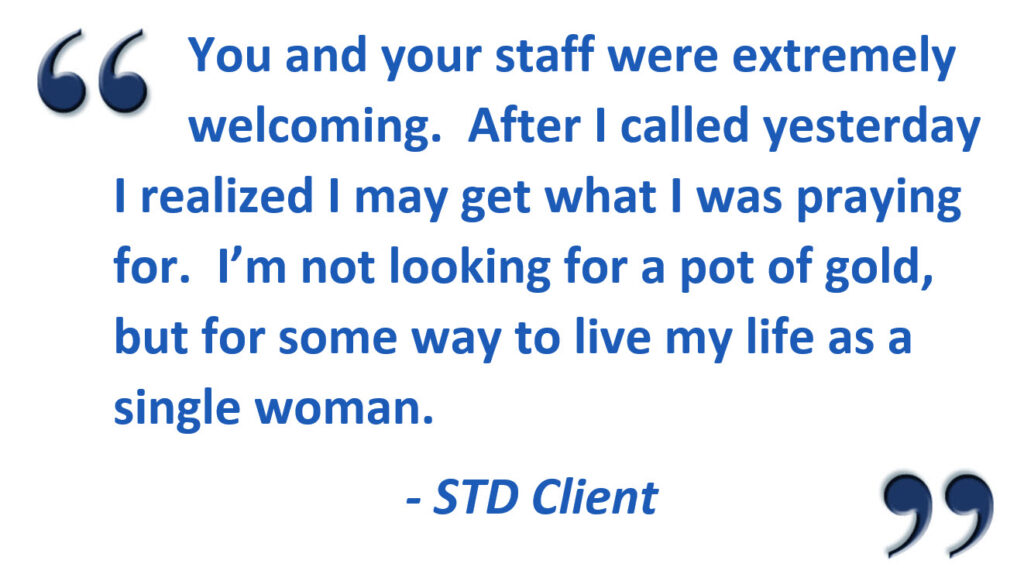 Don't be Intimidated – You Can Prove a Specific Person Gave You HIV/AIDS
Unfortunately in STD transmission cases, the person who transmits the disease will attempt to convince you of many falsehoods including: "You can't
prove I gave you
HIV/AIDS" "It's your word against mine." They may also attempt to use
intimidation
, sometimes in a subtle manner and in some cases quite overtly: "I have the best lawyers money can buy. You can't do anything about it." "You got it from someone else you're sleeping with." The source of an STD may be proven through many means including laboratory testing, age of infection and onset of symptoms, and medical records. We approach these cases systematically and firmly, but in a confidential manner. Your name will not be splashed across the news or the internet. In fact, we can file a lawsuit and not use your name at all.  We will work together to hold the person who is responsible financially accountable for what they have done.
Los Angeles HIV AIDS Transmission Attorney
Contact a Proven, Experienced HIV/AIDS Transmission Attorney Serving LA and all of California
I know that you are probably still in a state of shock over what has happened. I know from working with several STD clients that you have been through rough days, and entertained some dark thoughts as you've contemplated what has happened. There is hope, and as an experienced Los Angeles HIV AIDS transmission attorney I'd like to help. I invite you to review the
strong recommendations of our clients
and the
legal industry
and
contact us
or
call 949-305-1400 to speak with me personally for a free consultation
.  There is no cost to you out of pocket as we work on a
contingency fee basis
. Learn about my previous success in these cases and all I can do to help you. Former clients describe it as "empowering" and "a huge weight lifted off of my shoulders." In our work together, we can hold a person of substance accountable for what they have done and ensure you have the resources necessary to fight HIV/AIDS and move forward positively with your life.
or Call for a Free, Private and Confidential Consultation Today